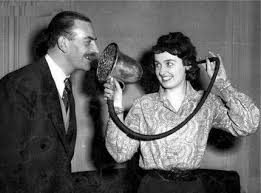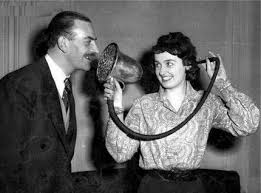 In most projects, the wholehearted engagement of stakeholders is a critical success factor.
Who to consult?
Choosing the right stakeholders to interview is important.  Stakeholders can be categorised broadly as either primary or secondary.  Primary stakeholders are those who are ultimately affected.  Consultation with primary stakeholders is highly recommended.  Secondary stakeholders are those with some role, but not as directly involved or affected.
In our experience, stakeholder consultation often takes more more time than expected. People are busy, and are sometimes not available for weeks. A sensible project manager will therefore allow ample time for this phase.
Making contact
Once an agreed list of stakeholders is compiled the Project Manager (or a more senior manager) should contact each person on the list to tell them about the consultation and to invite them to participate.  To ensure a high response rate, we recommend sending a primary approach letter with the following information:
The purpose and the importance of the research;
The name of the organisation that will undertake the research;
The consultation time and format;
The period when the respondents can be expected to be contacted;
Privacy and confidentiality information; and
A contact number to give the respondents the opportunity to seek clarification.
This approach letter should be drafted as soon as possible, ideally while the list of stakeholders is still being compiled.
Better decisions
Consultation is a key step towards enhanced decision making.  It may result in slower development of difficult or complex decisions but in the long run leads to quicker implementation.  This is because good consultation results in stakeholder ownership of a decision, process or plan of action.  Essentially, good consultation means getting things right in the first place, avoiding protracted (and often costly) disputes and discontent.
Consultation also works to extend the boundaries of our knowledge.  A stakeholder's comprehensive understanding of a project's needs, goals and challenges is important to ensuring any recommendations deliver genuine, practical value.
Some examples of ACIG's consultation experience
Consumer Affairs Victoria (CAV) engaged ACIG as part of CAV's substantial (and complex) organisational change program.  Through a series of workshops we mapped existing processes throughout the organisation – identifying the various issues and opportunities for improvement.  We then moved into the process redesign phase, first working closely with senior management to develop a shared strategic view of the preferred way forward.  ACIG consultants worked closely with CAV staff to flesh out the new and redesigned processes.  We also delivered a clear and practical implementation plan, or roadmap.
In an evaluation for the Australian Government Department of the Environment and Energy, ACIG's consultants conducted in-depth interviews with a range of stakeholders from industry and government. We also developed and administered two separate online surveys of industry stakeholders. The data we collected contributed to our highly regarded final report and recommendations.
Contact us to discuss how we can help you with stakeholder consultation.